Working with JP to deliver the three-part series 'POWER' was one of the highlights from the last decade here at SquashSkills. Not only was it great to be working closely with a childhood hero, it was also an opportunity to truly understand his unique take on the game and fully appreciate how much thought and mastery went into every shot.
We were lucky enough to go beyond just creating the three-part documentary and created three stand-alone playlists that took a deep technical dive into specific areas of the game. One in particular stood out – How To Develop Different Swings & Spins.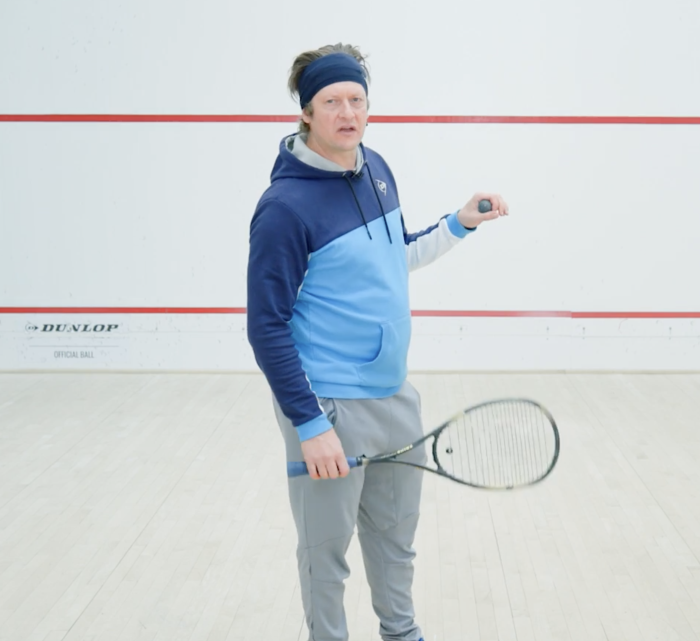 I've been in the game for over 30 years and it's been a long time since I have heard anything quite so insightful. JP went through every shot and explained what he was trying to achieve by hitting the ball in different ways, how he used cut, how he used spin, how he changed the shape of his swing, and ultimately explaining what impact these subtle variations would have on his opponents.
This playlist isn't about showing off, it's all about you hitting the ball in different ways on court in a purely functional manner.
Here's what you'll gain from this exclusive playlist:
An in-depth understanding of functional swings and spins.
A complete understanding of how to hit drops, drives, and kills
A chance to revitalise your game, adding a dimension that most players never think about.
Now, you might be thinking, "That's great for a pro, but how can it help an amateur player like me?" The answer is simple: Every player, regardless of their level, stands to benefit immensely from understanding how they hit the ball. You may not be able to execute every shot in his arsenal but you can understand what he was trying to achieve and add an extra layer that helps to keep your game unpredictable, keep your opponents on their toes, and elevates your overall performance.
This playlist is not just about skill development; it's about thinking differently and understanding the effect that hitting the ball in different ways on the outcome of the shot.
If you're looking to elevate your game to a different level, add something new, hit that ball with a little more weight, or understand how to fade it away from your opponents in all areas of the court, then this playlist is for you.
Don't just take our word for it:
 "Fascinating series by a true legend (with a nice sense of self-deprecating humor). Great insights on the finer points of hitting the ball. The kind of top level coaching that makes SquashSkills so worthwhile. With thanks to JP."

Henri de By, SquashSkills Member.
Don't have a subscription? Unlock the full series here.
Jethro Binns
SquashSkills Founder
Develop different swings and spins with Jonathon Power
It's not just about skill; it's about thinking differently and understanding the ball in ways you've never imagined before. So, why not take this chance to learn from one of the best and add a fresh twist to your game?
Watch The Playlist