In this in-depth playlist from Josh Taylor, he explores these factors and gives some practical tools and tips in order to get the best out of players, whether that be a coach or the player themselves.
To begin with, it's about the coach and the player getting on the same page. The change that needs to happen should be a conversation between both parties where, by the end, the goal is very clear and both player and coach have a say and how to get there. Alongside this, it's also about understanding the players personality and aligning this to the learning environment. This should be considered and checked on by both player and coach constantly.
When the hitting begins, the technical aspects should be looked at first in a closed environment and slowly becoming more open and more creative. The player should have minimal options to begin with, but also be able to hit a range of shots from these minimal options.
As things develop, linking movement, timing, and body weight to the shot need to be part of the development. Finally, the environment should become more open but with the fundamentals in place that will affect change and develop skills.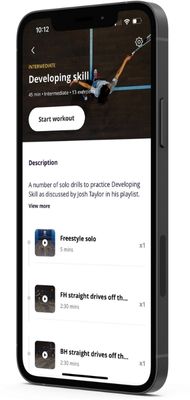 Improve your skills
We have designed a solo and a pairs session that follows these suggestions and guidelines from Josh Taylor.
Starting relatively closed and then developing into more open skills. If you can follow these sessions you will begin to effect change and develop skills in your game.
To check them out simply go on the SquashSkills Training app, tap on the On-Demand library and search for 'Developing skills' on the Squash Sessions page.
Related content

In this series, Paul Carter talks through the importance and benefits of routines and condition games and shows the implementation for both players and coaches.

In this series, we learn a selection of drills Shaun uses to sharpen up his players' response to pressure on court.

Joey Barrington & Peter Creed give players a wonderful framework in order to get the most from your time on court.
Haven't seen the full series yes?
In this brand new playlist, Josh Taylor talks about his process for affecting technical change on the squash court.
Watch now